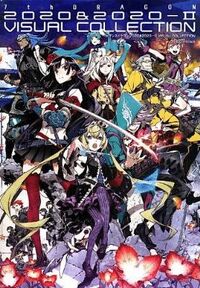 7th Dragon 2020 and 7th Dragon 2020-II Visual Collection it is official Cels.
Occupation character, story characters, monsters such as "7th Dragon 2020", published without leaving the visual that appeared in the "7th Dragon 2020-II". Character design Shirow Miwa's interview also do not miss.
Also, this is not seen only in this Female Samurai "Tsubaki Kujo", Female Destroyer "Haru Nishimura", has also been published comics to enjoy episodes of Male Psychic "Mugen".
External links
Edit
Ad blocker interference detected!
Wikia is a free-to-use site that makes money from advertising. We have a modified experience for viewers using ad blockers

Wikia is not accessible if you've made further modifications. Remove the custom ad blocker rule(s) and the page will load as expected.